What Are Veneers?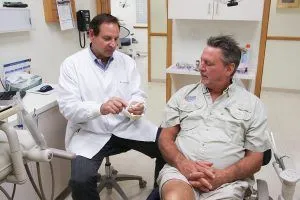 Here at Jax Beach Cosmetic & Family Dentistry, we are proud to offer veneers to our patients.
Veneers are a more affordable option than caps. They are used to cover stains, chips, decays, and irregularities. They are better than bonding because they won't lose their color like bonding will.
Veneers are basically a thin coat that gets applied right over your teeth. Before you get veneers, we need to make a model of your mouth so your veneers fit perfectly. We also have to remove some enamel before we attach the veneers to your teeth.
You are going to have to be careful with your veneers. You will want to stay away from food and drinks that may stain them. They have also been known to crack or chip if you don't take good care of them.
Want to learn more about veneers from Rick K. Harrison, DMD in Jacksonville Beach, FL?
Call our office at (904) 241-4237 for more information.