Posts for: October, 2017
By Rick K. Harrison, DMD, PA
October 28, 2017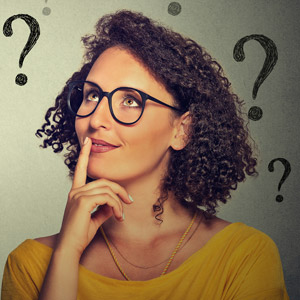 A root canal treatment is a commonly known but often misunderstood procedure. Contrary to popular belief, these treatments aren't painful — in fact, they often stop a toothache. More importantly, a "root canal" can give a tooth on the verge of loss another lease on life.
Still, if you've never experienced a root canal treatment before, you probably have questions. Here are the answers to a few of the most common.
Why do they call it a "root canal"? This is the popular shorthand term for a procedure that removes diseased tissue from a decay-infected pulp, the innermost part of a tooth and the actual root canals themselves. Root canals are the narrow, hollow channels that run from the tip of the root to the pulp and are also involved in the procedure.
Why do I need one? Once infected, the pulp's bundles of blood vessels, nerves and other tissues become diseased. This often results in a painful toothache that can also suddenly disappear once the nerves within the pulp die. But there's still a problem: If we don't clean out the diseased and dead pulp tissue, the infection could spread through the root canals to the bone and endanger the tooth's survival.
What happens during the procedure? After deadening the tooth and surrounding gums with local anesthesia, we enter the pulp through an access hole we create. Using special instruments we remove the diseased tissue and shape the root canals to seal them with a filling material called gutta percha. Sealing the access hole is then necessary to prevent re-infection. Later we'll cap the tooth with a porcelain crown to restore its appearance and add further protection against fracture or cracking of the tooth.
Who can perform a root canal treatment? In many cases a general dentist can perform the procedure. There are some complex situations, however, that require a root canal specialist with additional training, expertise and equipment to handle these more difficult cases. If your tooth is just such a case it's more than likely your general dentist will refer you to an endodontist to make sure you get the right kind of care to save it.
If you would like more information on root canal treatment, please contact us or schedule an appointment for a consultation. You can also learn more about this topic by reading the Dear Doctor magazine article "Root Canal Treatment: What You Need to Know."
By Rick K. Harrison, DMD, PA
October 13, 2017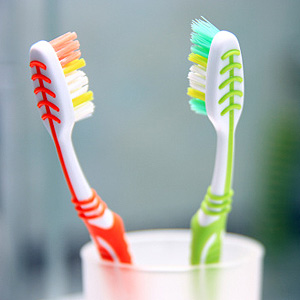 October brings fall leaves, pumpkins — and National Dental Hygiene Month. As you change your summer clothes for a fall wardrobe, it may also be time to change your toothbrush for a new one. The American Dental Association (ADA) recommends replacing your toothbrush every three to four months. If that sounds like a lot, just think: This small but very important tool gets a lot of use!
If you brush your teeth twice a day for two minutes each time as recommended by the ADA, that's two hours of brushing action in one month. Three to four months of twice-daily brushing makes for six to eight hours of brushing time, or a couple hundred uses. This is all an average toothbrush can take before it stops doing its job effectively.
Toothbrush bristles are manufactured to have the right amount of give, tapering, and end-rounding for optimal cleaning. When new, a toothbrush can work its way around corners and between teeth to remove dental plaque. Old bristles, however, lose the flexibility needed to reach into nooks and crannies for a thorough cleaning. Worn bristles may curl, fray or break — and can scratch your gums or tooth enamel. A toothbrush with stiff, curled bristles does not leave your mouth feeling as clean. This may lead to brushing too often or too hard, which is bad for your gums.
A good rule of thumb is to replace your toothbrush every season — unless you see signs that you need a new one sooner. For example, if you wear braces, you may have to replace your toothbrush more frequently since brushing around braces puts more wear and tear on the brush.
For healthy teeth and gums, make sure your primary oral hygiene tool is in tip-top shape. Taking care of the little things now can avoid inconvenient and expensive dental problems later. Don't forget to schedule regular professional dental cleanings, and be sure to ask if you have any questions about your dental hygiene routine at home. To learn more about the importance of good oral hygiene, read "Daily Oral Hygiene: Easy Habits for Maintaining Oral Health" and "Dental Hygiene Visit: A True Value in Dental Healthcare" in Dear Doctor magazine.